Board of Directors of Christopher & Dana Reeve Foundation Welcomes New Chair
SHORT HILLS, NJ, (October 30, 2023)
Today, the Christopher & Dana Reeve Foundation announced the election of Jim Calbi as Chair of its Board of Directors. Calbi, a Board Member since 2018, becomes only the seventh Chair in the Foundation's 41-year history.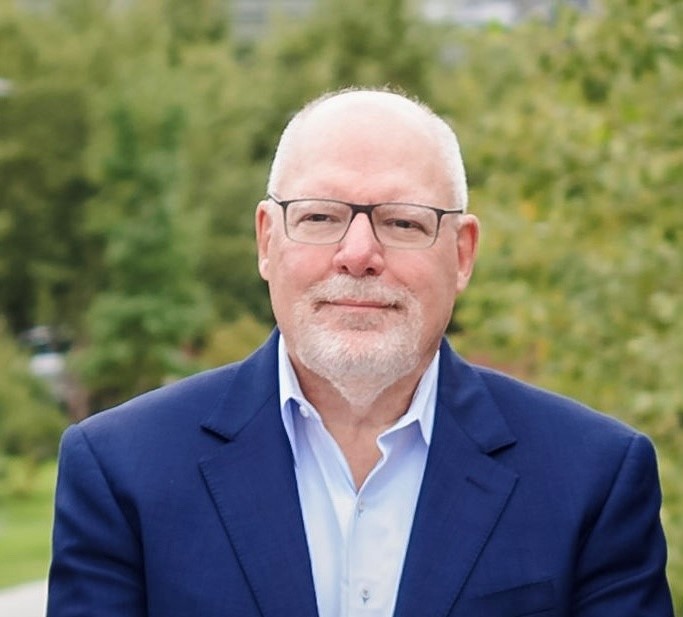 In this role, Calbi will help improve the lives of individuals and families impacted by paralysis by advancing the Foundation's goals to bring tangible new therapies to market while simultaneously providing the paralysis community with resources, education and advocacy support.
Maggie Goldberg, Reeve Foundation President and CEO, commended Calbi's dedication to care and cure of spinal cord injury (SCI), both essential to the empowerment of individuals living with paralysis to lead healthy and independent lives.
"Our work and research funding continue to change the culture and reality of living with SCI and paralysis," said Maggie Goldberg, President and CEO, Reeve Foundation. "Since joining our board, Jim has played a pivotal role in driving our mission forward. It is with great privilege that the Foundation will benefit from his knowledge, leadership and deep commitment to the Foundation as Board Chair."
In 2017, Calbi's son was injured in a cycling accident, fracturing his C6 vertebrae, which left him paralyzed from the chest down. Within hours of Jack's accident, Jim was put in contact with the Reeve Foundation's National Paralysis Resource Center, connecting with the Information Specialist team, who helped navigate their new normal. It was the Calbi family's experience following Jack's injury that led them to become deeply involved with the Foundation.
Calbi, recently named to the Forbes' "Best-in-State Wealth Management Teams" list for 2023*, serves as Senior Vice President, Wealth Management Advisor at Merrill Lynch Wealth Management. Born and raised in the Bronx, he graduated from New York's Pace University with a Bachelor of Business Administration. With a career spanning more than 30 years, his professional focus never wavered. He brings the same dedication to his philanthropic work and leadership at the Reeve Foundation, advocating for and serving on behalf of the SCI community.
"As a family who has personally benefited from the Reeve Foundation's invaluable support, it is an honor to be appointed Chair of the Reeve Foundation Board of Directors," said Calbi. "Reeve is embarking on a new era with a completely revived research program– driven by collaboration, tangible results, and real-world progress, and the resources from the National Paralysis Resource Center have never been more robust. The work is more than promising, and my son and all those living with SCI and paralysis can lead more independent lives because of the Foundation's strides."
In addition to serving on the Reeve Foundation Board of Directors, Calbi also sits on the board of the Rhode Island Chapter of the American Red Cross and is a former member of the Rhode Island Public Television Board of Directors.
# # #
About the Reeve Foundation
The Christopher & Dana Reeve Foundation is dedicated to curing spinal cord injury by funding innovative research and improving the quality of life for individuals and families impacted by paralysis. By uniting the brightest minds in the field, we are working tirelessly to accelerate scientific discovery across the field of spinal cord research by investing in labs across the globe. Additionally, through a cooperative agreement with the Administration for Community Living, the Reeve Foundation's National Paralysis Resource Center (NPRC) promotes the health, well-being, and independence of people living with paralysis, providing comprehensive information, resources, and referral services assisting over 125,000 individuals and families since its launch in 2002. The Reeve Foundation is committed to elevating our community's voices and needs to achieve greater representation and independence. We meet all 20 of the Better Business Bureau's standards for charity accountability and hold the BBB's Charity Seal. For more information, please visit ChristopherReeve.org or call 800-225-0292.
SOURCE Christopher & Dana Reeve Foundation
* Published on January 12, 2023. Rankings based on data as of March 31, 2022.
Media Contact:
Julia Leonard, Media Specialist